An other view at the woodwork of the points along the platform. The woodwork is glued at the basic layer of the railway and it is a very strong construction.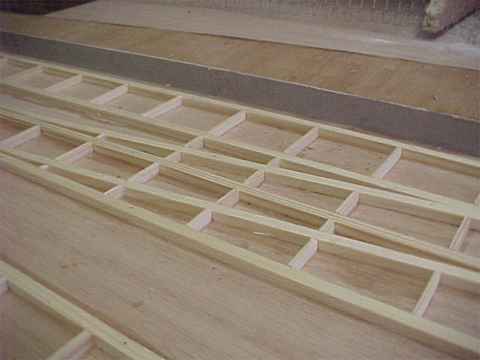 Een ander zicht op het houtwerk van de wissels langs het perron. Het houtwerk is gelijmt op de basis plaat en vormt een zeer stevig geheel.

18/08/2001 foto © Cor de Jong.