The Panniertank 1366 at work in Andoversford. The train is waiting for a clear signal to leave the station. The wall at the right side is a part of the small engineshed. The wall is made of small cardboard pieces and painted with waterpaint.

The 7mm model of the Panniertank 1366 is build in the Netherlands by cdj.

23/06/2000 foto © Cor de Jong.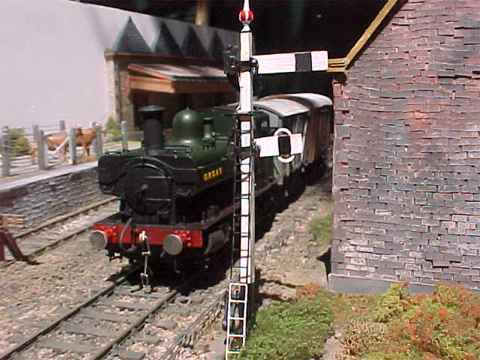 Panniertank 1366 aan het werk in Andoversford. De trein wacht op een veiligsignaal om te kunnen vertrekken. De muur aan de rechterzijde is van de kleine lokloods en is gemaakt van stukjes karton.

Het model van de Panniertank 1366 is gebouwd door Ruben en Cor de Jong.

23/06/2000 foto © Cor de Jong